AnyDesk Account
---
Advantages of Having an AnyDesk Account
Having an account provides a variety of possibilities when using AnyDesk. With an AnyDesk account, you enjoy the following features:
Stay connected to a remote device for longer periods of time.
Create an Address Book with devices you are regularly connecting with.
Access my.anydesk.com where you can find detailed information on all your connections.*
Configure Two-Factor Authentication for your connections and account.
Track all the active devices using AnyDesk.*
Grant permission sets to users allowing them to view or edit organization settings.*
Set up Single Sign-On for your organization.*
View connection reports with detailed information on the duration of connections, times, and devices.*
*Some features require a paid AnyDesk license.
---
Access Your AnyDesk Account
You can access your account from an AnyDesk Client (AnyDesk version 7.1.0 for Windows or newer client) on your device or via my.anydesk II.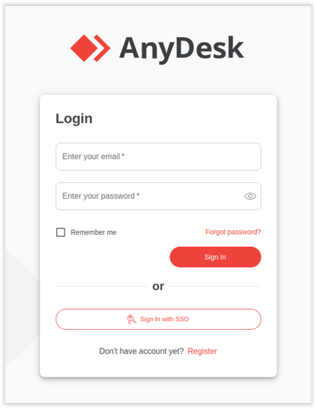 Accessing your account via my.anydesk.com II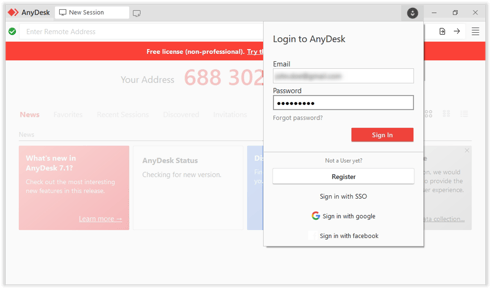 Accessing your account via the AnyDesk client