In certain cases, the firewall may have to be modified in order to allow AnyDesk to form connections.
Ports & Whitelist
AnyDesk clients use the TCP-Ports 80, 443, and 6568 to establish connections. It is however sufficient if just one of these is opened.
AnyDesk's "Discovery" feature uses a free port in the range of 50001–50003 and the IP 239.255.102.18 as default values for communication.
It can be necessary to whitelist AnyDesk for firewalls or other network traffic monitoring software, by making an exception for: "*.net.anydesk.com"
Windows Firewall
When AnyDesk is run in portable mode (uninstalled), initiating the first connection on the client will prompt the user to allow AnyDesk through the Windows firewall.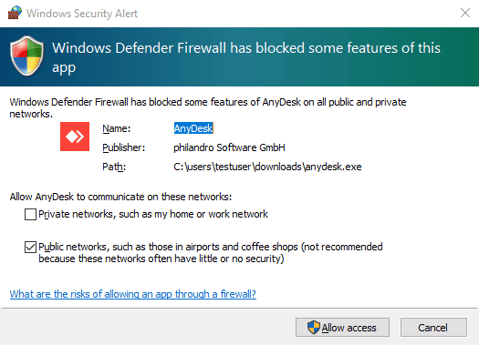 Note: Disabling the "TCP-Listening Port" in the custom client generator on my.AnyDesk.com prevents this prompt.
However, this may hinder AnyDesk's ability to establish direct connections.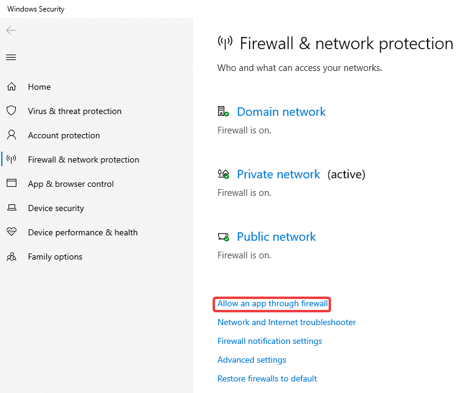 After "Change settings" is activated, the checkmarks for AnyDesk can be set as the screenshot shows.
Hardware/Company Firewall
In the case of an external hardware firewall such as those found in routers, it is possible AnyDesk will have to be whitelisted for certain scans like "HTTPS Scanning" or "Deep Packet Inspection". Please note that these can have different names depending on the manufacturer.
These scans can sometimes interfere with AnyDesk's secured TLS signal, causing the connection to drop periodically