I am not getting my AnyDesk credentials or my password reset emails!
If you have purchased an AnyDesk license and have not received your my.anydesk.com login credentials nor your customer (starts with a "K") and contract numbers (starts with a "C"), please check your email Spam folder. Unfortunately, due to the automated nature of these emails, some email providers or email security solutions will decide to block these emails unless explicitly told otherwise.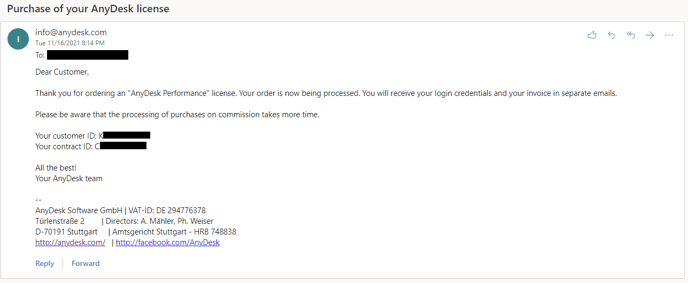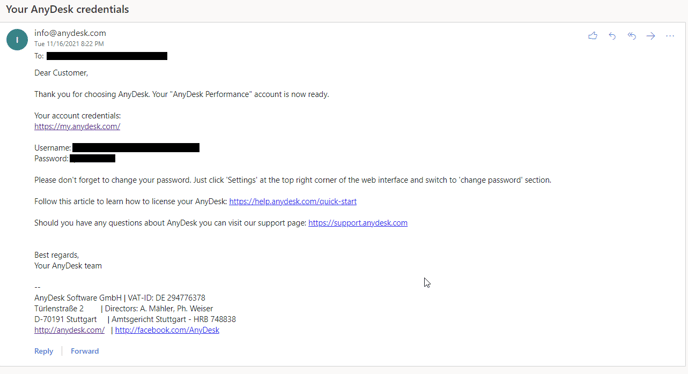 If you have purchased a license from one of our official resellers, password resets via the Forgot Your Password? link in my.anydesk.com is not possible at this time. However, please contact your vendor representative and we will reset and send you a new (temporary) password as soon as possible. Naturally, you can still manually change the password later within the settings of your my.anydesk.com customer portal.