I don't need AnyDesk anymore. How do I stop renewing?
We are sorry to hear that you want to leave!
You can cancel your existing renewal process with AnyDesk through the License tab of your my.anydesk.com customer portal by clicking "Cancel contract". Simply follow the process and the AnyDesk team will be in contact with you to help you go through the cancellation.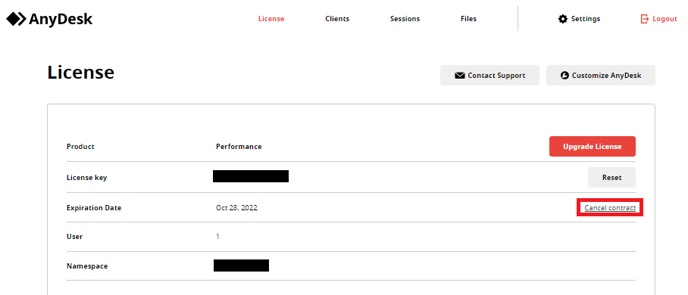 If you do not wish to renew your existing contract for an additional year, please be sure to cancel one month before the end of your current contract as detailed in the Terms & Conditions.